powerful, personal, virtual HCP engagements
PharMethod's HCP engagement software provides our clients streamlined resources to address the challenges of today's highly regulated marketplace. Whether your goal is to extend the reach of your brand, or you wish to train more efficiently, our virtual HCP engagement solutions are proven to get big results for pharmaceutical, medical device and biotech companies. While the applications for the PharMethod MRC are seemingly limitless, our clients have found great success in utilizing this software to tackle some of the most common challenges facing the industry to drive results for their brands.
MEDIA RESOURCE CENTER FOR PHARMACEUTICAL & MEDICAL DEVICE COMPANIES
A Secure, Branded, Market-Facing HCP Engagement Platform
The PharMethod MRC Platform expands the possibilities for a brand's impact, reach and awareness by leveraging promotional and educational assets and targeted outreach campaigns. Providing efficient access to on-demand content, the MRC platform gives marketing and sales professionals a continuous means to keep their brands front-of-mind.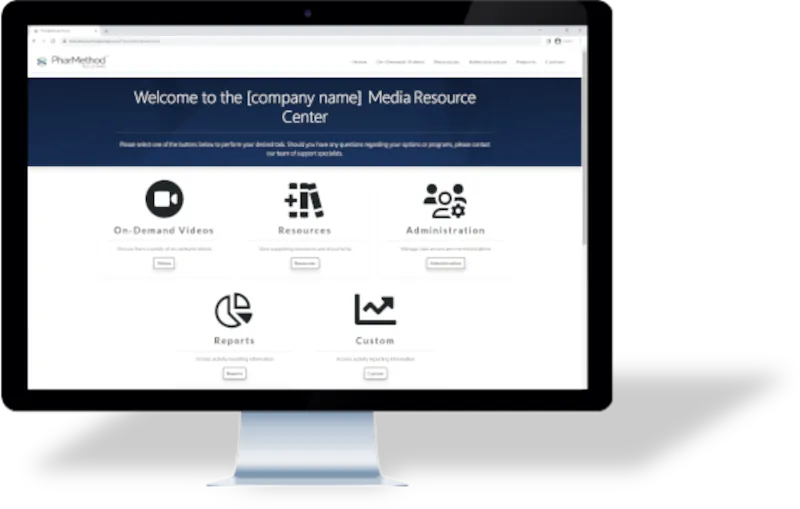 On-Demand Content for HCPs
Video Assets & Custom Modules
Product Info & Testimonials
Promotional Brand Assests
Publications & Press Releases
PI/ISI
Customer & Patient Testimonials
Marketing Data Integration & Messaging
HCP Target Master & User Roster Integration
Registration Console with Customizable Fields
Targeted Campaigns for Key Market Segments
Customized Electronic Communications
Upcoming Programs Calendar
User Data Metric & Reporting
platform applications
Boost Impact of
Peer-to-Peer Programs
Implement On-Demand
Speaker Programs
Enable & Support
Field Sales Teams
Keep Brands Front-of-Mind for Key Customer Segments
Provide On-Demand
Learning for DIY-HCPs
Expand Access
to Brand Content
Empower
Omnichannel Initiatives
Cultivate Whitespace,
Grayspace & Vacant
Territories
What our customers say about the pharmethod mrc platform
"an extension of our speaker bureau..."
"We see the Media Resource Center as an extension of our speaker bureau and a way to extend the reach and impact of our live/virtual speaker programs. We share concise educational modules through the MRC with all our program attendees. Those who couldn't make it to the program can learn on their own time and are made aware of upcoming programs too."
"I view the platform as a "rep multiplier." Our reps carry 20+ products in their bag, and all of them require a clinical sell. Due to time constraints and access issues, it is very hard for our reps to sell effectively across the portfolio. The Media Resource Center extends their reach and is a powerful tool they can use to deliver the right message to the customer despite these barriers."
"instant access to educational content..."
"Our customers expect instant access to educational content on our products and they do not want to explore corporate or brand websites to find it. The Media Resource Center enables them to quickly and easily obtain the information they want, whenever they want it."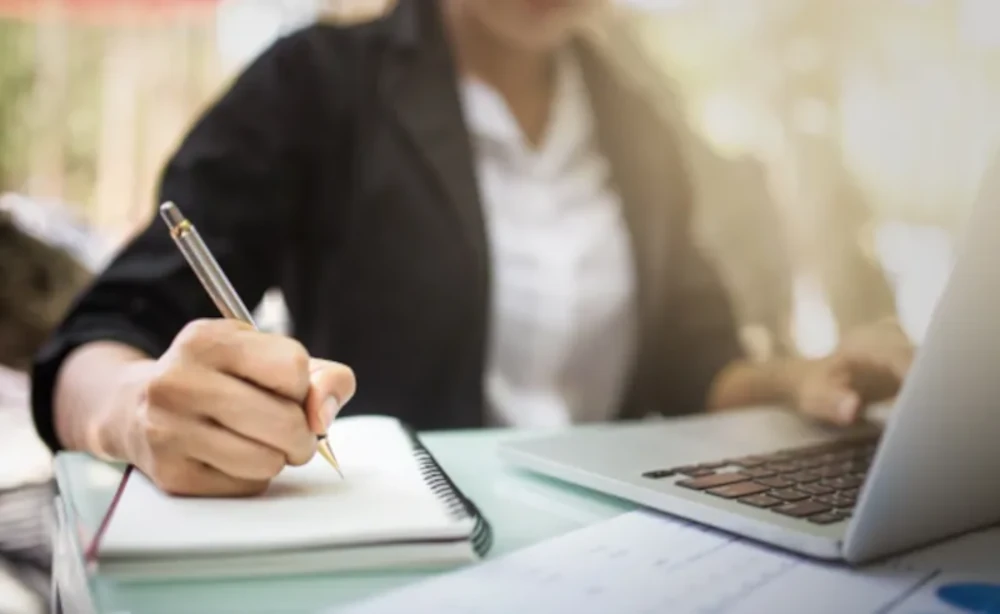 Pharmaceutical Training Platform
A Secure, Compliant Platform for Efficient On-Demand Training
The PharMethod Training Platform creates an efficient path for pharmaceutical speaker training in a structured and compliant manner. By providing a secure virtual learning environment with controlled recurring content, our pharmaceutical training platform offers efficiencies and documented results for recurring training protocols.
On-Demand Training Content
Customized Video Assets
Education Modules
Case Studies & Articles
Study Guides & Instruction Materials
Custom Slide Decks & Locked Content
Link Videos to Associated Documents
Platform Attributes
Branded Portal & Permission-Based Access
User Profile Information Database
User-Based Training Matrix per Module
Self-Paced Instruction
Electronic Certification Distribution
Realtime Activity Report Module for Trainee
platform applications
In the highly regulated pharmaceutical market, continuous training of internal and external participants is critical.
Sales Representative
Training
Continuing Medical
Education
implementation & outreach
Most importantly, we work with our clients to create results by integrating these assets efficiently into their current workstreams to assist them in accomplishing their goals. Whether it is an existing PharMethod platform or a new client initiative.
partnership
With a specialty in compliant HCP engagement, we combine state-of-the-art technology platforms with highly experienced industry personnel to assist our clients in navigating the regulated and increasingly competitive healthcare marketplace. A partner in every sense of the word to help you accomplish your goals.
collaborative
partnerships
exceptional
client services
streamlined
implementation